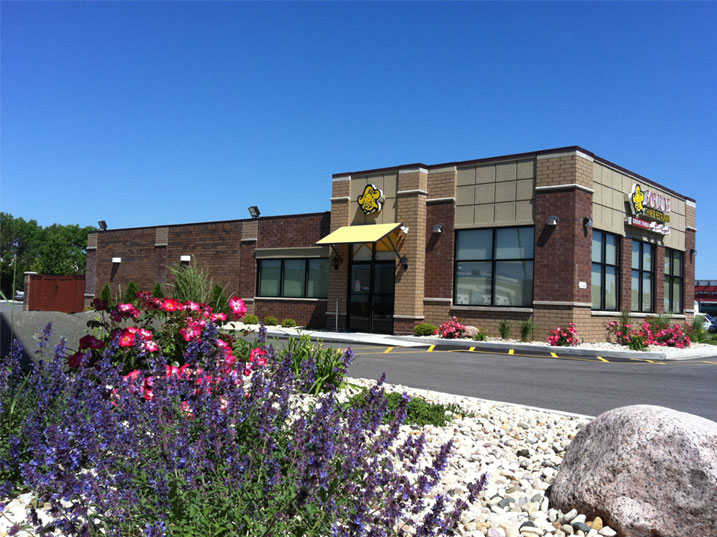 Fortune Restaurant
414-328-9890
2945 S 108TH ST, MILWAUKEE, WI, 53227-3519
Estimated Pick- up order time is 20 minutes.
Full Menu
AMERICAN MENU
Full Menu
AMERICAN MENU
CHINESE MENU
Spicy
Veggie
Chef Recommended
Most Popular
Health Dining
Full Menu
Soy Sauce Chow Mein - 豉油皇炒面
$7.95
Beff Chow Fun - 幹炒牛河
$7.95
Beef Rice Noodle - 牛肉炒面
$7.95
Rice Noodle Roll with X.O.Sauce - X.O 醬腸粉
$7.95
Yang Chow Fried Rice - 揚州炒飯
$7.95
Salted Fish and Chicken Fried Rice - 鹹魚雞粒炒飯
$7.95
Singapore Rice Noodle - 星洲炒米粉
$7.95
Dim Sum 
Dim sum is the name for a Chinese cuisine which involves a wide range of light dishes served alongside Chinese tca,It can includc dishcs bascb on meat,seafood,vegetables,as well as desserts and fruit. The various items are usually served in a small steamer basket or on a small platc.Yum cha (literally "tea drinking")is the actual term used to describe the dining session,especially in contemporay Cantonese.
Shrimp Dumpling - 蝦皇餃
$5.50
Siu Mai(Pork & Shrimp Dumpling) - 燒賣
$5.50
Chiu Chow Style Dumpling - 潮州靚粉果
$5.50
Braised Chicken Feet w/Black Bean Sauce - 豉汁蒸鳳爪
$5.50
Spare Rib w/Black Bean Sauce - 豉汁蒸排骨
$5.50
Steamed Beef Tripe w/Ginger - 姜蒽牛栢葉
$5.50
Beef Short Ribs - 牛仔骨
$5.50
Steamed Bean Curd Skin w/Pork - 腐皮鮮竹卷
$5.50
Steamed BBQ Pork Bun - 蜜汁叉燒包
$4.50
Liquid Custard Bun - 流沙包
$4.50
Lotus Paste Bun - 蓮蓉包
$4.50
Steamed Custard Roll - 港式奶黃卷
$4.50
Stuffed Sticky Rice - 珍珠糯米雞
$5.50
Bean Curd Skin w/Pork Soup - 清湯腐皮卷
$5.50
Vegetable Roll - 酥脆卷
$3.95
Fried Sesame Ball - 黃金煎堆仔
$3.95
Pan Fried Pot Sticker - 鍋貼
$3.95
Special Fried Pork Chop - 酥炸豬排
$5.50
Plain Congee w/Fried Fritters - 明火白粥油條
U Choy w/Oyster Sauce - 蠔油油菜
$7.25
Chinese Broccoli w/Oyster Sauce - 蠔油芥蘭
$7.25
Spare Ribs Crepe w/Black Bean Sauce - 排骨腸粉
$7.25
Beef Stew Crepe - 柱候牛腩腸粉煲
$7.25