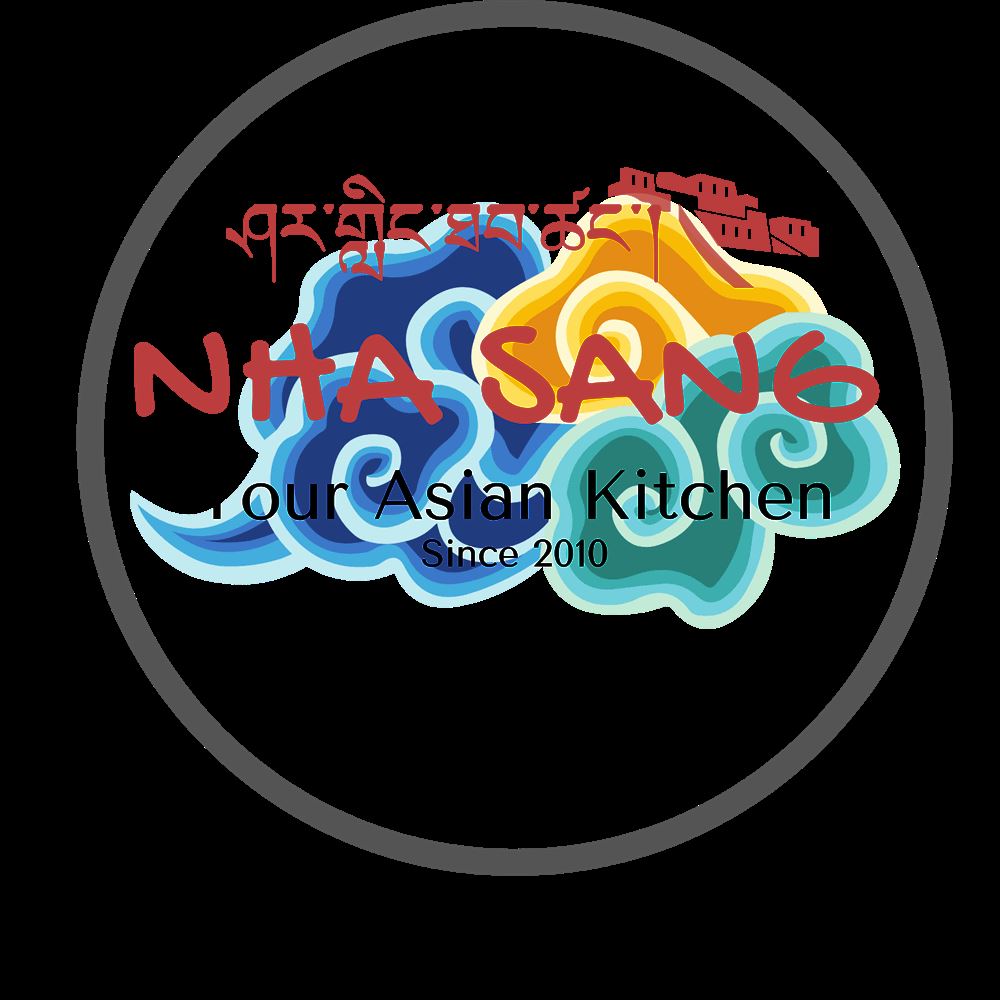 Nha Sang
952-895-0011
12621 NICOLLET AVE, BURNSVILLE, MN, 55337
Minimum $15.00 for delivery.
Estimate Pick up time ( 10 to 15 minutes ) Note: All payments will be ONLY processed at the time of pick up in store. You can select Cash Option and pay by card in store. Thank you!
Type:Full service,Buffet,Dine in,Take out,Carry Out,Catering
Cuisine:Asian fusion
Business Hours: loading...
Hide Sections
Spicy
Veggie
Chef Recommended
Most Popular
Health Dining
Full Menu
Sweet & Sour Chicken
$9.50
Cranberry Curry Chicken 
$10.50
Tibetan Hot & Spicy Chicken 
$9.50
General Tso's Chicken 
$9.50
Tibetan Shapta Beef 
$10.50
Your choice of chicken pork or vegetable and served with ginger vinegar soy sauce (available steamed or fried)
Fresh Spring Roll (2)
$5.37
One of Twin City's favorite appetizer. shrimp, chicken, bean sprouts, cilantro, basil and rice noodle wrapped in a steamed rice paper and served with peanut sauce. (available in tofu or vegetable)
Deep fried pork, carrot, onions, and stuffed with noodles.
Cranberry Curry Puff (6)
$5.97
Cream cheese, dried cranberries, curry, scallions served with sweet & sour sauce.
Cream cheese, served with sweet & sour sauce.
Your choice of sesame, oyster, curry or teriyaki sauce for $1 addition.
Your choice sauteed in a sweet chili sauce or fried with jalapeno basil sauce.
Home made Dumpling. Filled with tossed Yellow Sweet Squash with green onions. Steamed first and stir fried with a garlic sauce. Love it!!
House Appetizer Sampler
$9.97
1 egg roll, 2 cranberry wontons, 4 chicken wings, 2 pork dumplings
Butterfly Shrimp (6) 
$8.97
8 shirmps
Vietnamese traditional soup. Flat rice noodles, herbs, bean sprouts and fresh basil (available in beef or chicken)
Vietnamese Rice Noodle Salad
$8.97
Traditional Vietnamese salad with lettuce,bean sprouts and rice noodles,topped with crushed peanuts and served with egg rolls. Stir fried chicken or pork add $1.00. Stir fried beef or shrimp add $2.00
Nha Sang Special Soup
$8.97
Cranberries, asparagus, fresh mushrooms, coconut milk, with your choice of veggies, tofu or chicken
Chinese Hot and Sour Soup
$6.97
Tofu, mushrooms and bamboo shots, water chestnuts.
Himalayan Beef Tenderloin
Beef with onions, tomatoes and circle steamed broccoli
Beef, peapods, straw mushrooms, tomatoes, water chestnuts, bamboo shoots and onions stir fried Mongolian style.
Chicken breast stir with carrots, bell peppers, peapods, onions and fresh vegetables. Also available in your choice of meat
Crispy sliced potatoes, beef and onions sauteed with sweet and oyster sauce.
Onion, peapods, cabbage, carrol, zucchini, and broccoli tossed in a sweet garlic - oyster sauce.
Pineapple, mushrooms, bell peppers, onions, jalepenos and fresh basil with your choice of meat.
Batter fried chicken covered in sesame sauce served over a bed of crispy rice noodles, and served with steamed rice.
Chef special sauce made from bell tomatoes, bell pepper, pineapple and onions over your choice of meal served with steamed rice.
With barbecued meats & fresh vegetables, lettuce & rice noodles.
Deep fried chunks of tender chicken, mixed with broccoli, baby corn, and mushrooms in a spicy sauce.
Diced chicken and peanuts with spring onions, water chestnuts, peapods and celery in a hot pepper sauce.
Diced chicken, cashews, peapods celery and water chestnuts loss fried in a special sauce.
Fillet of beef garnished with broccoli, carrots, water chestnuts, and bamboo shoots in a brown sauce.
Breaded chicken pieces lapped with a delicious lemon sauce.
Fresh mushrooms, onion, green scallions, Thai Red Curry, coconut milk and cranberries with your choice of meat
Vietamese Coconuts Curry ( Bowl of Happiness) 
Marinated in turmeric, served with pineapples and broccoli.
Thai Curry (red or green) 
Your choice of meat stir fried with lemon grass, mushrooms, jalapeno, onions, coconut milk and Thai curry.
Shrimp, scallop and squid cooked with sliced onion, zucchini, bok-choy, straw mushrooms, peapod, carrot served with garlic sauce.
Served with steamed vegetables and steamed rice in a coconuts curry sauce.
Walleye In Jalapeno - Basll Sauce 
$17.97
Lightly breaded fillet toped a bed of steamed rice and vegetables topped with Asian Herb cream sauce.
TIBETAN MOMO - ??????????
Tibetan dumpling, lean chopped beef or pork ,steamed momo served with house salad and a spicy sauce.
Onions,peapods, carrots, mushrooms,bok choy and green onions over a bed of crispy egg noodles with homemade nha sang sauce.
Stir fried soft lo mein noodles with carrots, peapods, bok-choy and green onions.
Tender, sliced beef with jalapeno pepper, tomato and onion./
your choice of meat marinated in hot and spicy sauce with lemon grass and onions.
Sliced beef with onion, green scallions & jalapenos with tibetan style bread.
Tibetan Thentuk Soup - ????????? 
Special hand-made noodle with fresh vegetables with your choice of protein. A full serving bowl size.
Fried Rice with Beef or Shrimp
$8.97
Rice vermicelli noodles, egg, bean sprouts, onions, greed scallions, curry and carrots with your choice of meal served with chili sauce.
Another favorite dish of Twin Cities. Eggs, bean sprouts, onions with your choice of meat topped with crushed peanuts.
STIR FRIED NOODLES WITH BASIL 
Bell peppers, bok - choy, basil, pad noodles, onions with your choice of meat
JAPANESE SUKIYAKI NOODLES 
Japanese Sukiyaki Noodle Sliced onion, peapods, carrot, zucchini, wood and shitake mushrooms, bok-choy, bean thread noodle, green onion with your choice of meat.
Your classic Chinatown Lo Mein with mushroom, bean sprouts, carrots, peapod and onion with your choice of protein.House Special comes with four types of meat: Chicken, Pork, Beef, and Shrimp. Ask to remove one or more meats as you prefer.
EGG FOO YOUNG 
Come with 3 patties per order. Served with steamed rice, substitute w/brown rice $1.97, or fried rice $2.97
House EFY(Beef, Pork, Chicken & Shrimp)
$10.97
Beef,Pork, Chicken & Shrimp