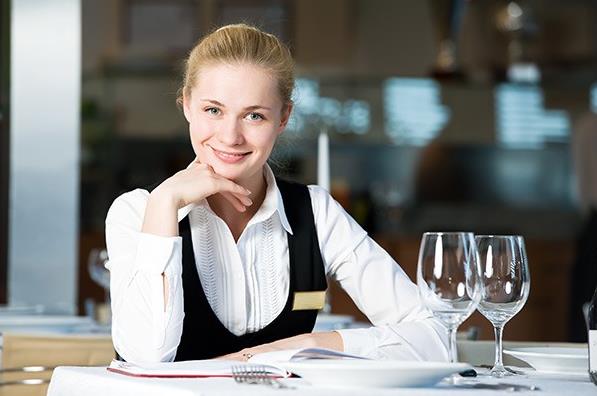 In today's economy job seekers have more choices than ever before. Dozens of companies are competing daily for the same talent, and all are "hoping" that an A+ player shows up on their job board or in their inbox. Some, however, are doing the pre-work and have the speed and messages behind the scenes to win.
As a full-time professional hospitality recruiter working with over 1,000 companies nationally in the restaurant and hotel markets, I can tell you there are some companies that have really good strategies in place and are getting the leading edge talent! I regularly work with small mom and pop groups, small franchisees, regional players, and nationally companies with thousands of locations, and the good ones have similar systems in place.
Here are 3 simple tips to get your restaurant going and create a winning strategy...
1. THE FUNNEL
The funnel is a term we use in the recruiting world for ALWAYS having a flow of candidates in process. Starting a fresh search with no prior effort takes about a week to even get up and running, a few days to start getting applications, a day or two to set up interviews, round 1, round 2, round 3, an OJE (on the job experience), offer, background check, working out notice, starting orientation, training, first actual day on the job, etc.
This funnel requires a lot of effort from many people, and under stressful time crunches, can be a challenge. For some companies it's even worse and they lose good people in the process because they are too slow (more on that later). Nonetheless, hiring teams and decision makers must understand these situations and how to always be out front anticipating an opening and having a process already flowing.
The key is to always have people sowewhere in the funnel, and that doesn't mean making unnecessary hires, but you can have candidates that are being worked on passively, even previewed and pre-screened for quick activation into the funnel when needed. We as recruiters do this all the time and have dozens of passive candidates on stand-by in many markets. A benefit for when a company needs someone fast and we can deliver someone out of the funnel quickly. Train your own people to do the same.
This means having job listings up and running, networking at local hiring events or career fairs, passively working on direct recruiting quality managers from other concepts, asking for referrals from new hires, and starting to work in house referrals from current employees or managers. Overall there has to people in the funnel and in process all the time, and each week or two the funnel needs to be evaluated by HR leaders to ensure there is a proactive approach and the "go to" person is hopefully identified quickly for when that opening comes up.
2. IDENTIFY SUBMARINES QUICKLY
A funny analogy that one of my colleagues likes to use is that "the best" managers are like deep water submarines and they only come to the surface rarely, and when they do, they are snatched up and off the market quickly, and then deep dive for several more years. The clock is ticking on these A+ players and if you feel like you have one on the hook, you have to train your team to react very quickly!
Everyone in the system has to work aggressively to get this person in front of the right people and work hard to close them as quickly as possible. The clock is ticking and the best companies know this. Our top restaurant clients have streamlined their process for these types and can run the whole interview process and have an offer on the table in 5 business days. And yes, this includes sizable companies worth hundreds of millions of dollars and even includes an interview with the CEO, so know others are doing it in less than a week! Could your company do that, or are there log jams that could cause these players to move on and look elsewhere and suddenly they are lost?
We see too often where there is a solid manager, and the interviewing experience is so long or disjointed that the candidates lose interest and move on. Many times, the district managers never even knew a great candidate existed or had significant interest in joining their team because they were lost at the beginning of the process. Think about how to have a labeling system for such candidates from front line screeners and if an A player is on the hook, everyone commits to working overtime to get them off the market and committed to your restaurant. I would say most companies are in the 10-14 business day range from first interview to offer, but the aggressive ones are snatching up the talent quicker, and never miss an opportunity to interview a quality submarine, even if they are not officially hiring!
3. BRANDING
In today's job market and LinkedIn world, managers are keen to see who they want to work for and are already plotting their steps well in advance, so always be branding your company publicly. Either you are winning attention and look like a quality place to work, that is fun, and professional...or there is no public visibility and the only word on the street is former employees or managers, and who knows what's being said there!
Train your managers, multi-unit leaders, and especially regional managers to always be branding and incentivize them to do so! A couple gift cards is minimal compared to a regional director posting to thousands on social media on how great a workplace environment is! Pictures of the team having fun, employee outings, company pride pictures sent around internally, award ceremonies shared publicly on social media platforms, and postings on LinkedIn for big fun company news are all great things to share weekly on public forums.
Many companies spend a lot of energy on exit interviews and trying to protect their reputation from former managers (and you should), but don't forget the current workforce is the strongest message and need a lot of attention too. It's those random 8 am or 9:30 pm calls to the stores from the higher up's just checking on them that helps create a positive vibe. Or a nice message in a newsletter or hand-written note to a manager for a job well done. There are a lot of companies that look like they are rockin' and rolling on LinkedIn or Facebook and because of that they are building a brand presence, retaining current people, attracting top talent in the market, and are ever increasingly getting the leading edge on top talent in the market. Don't forget to add your company to the mix!
Source: runningrestaurants.com