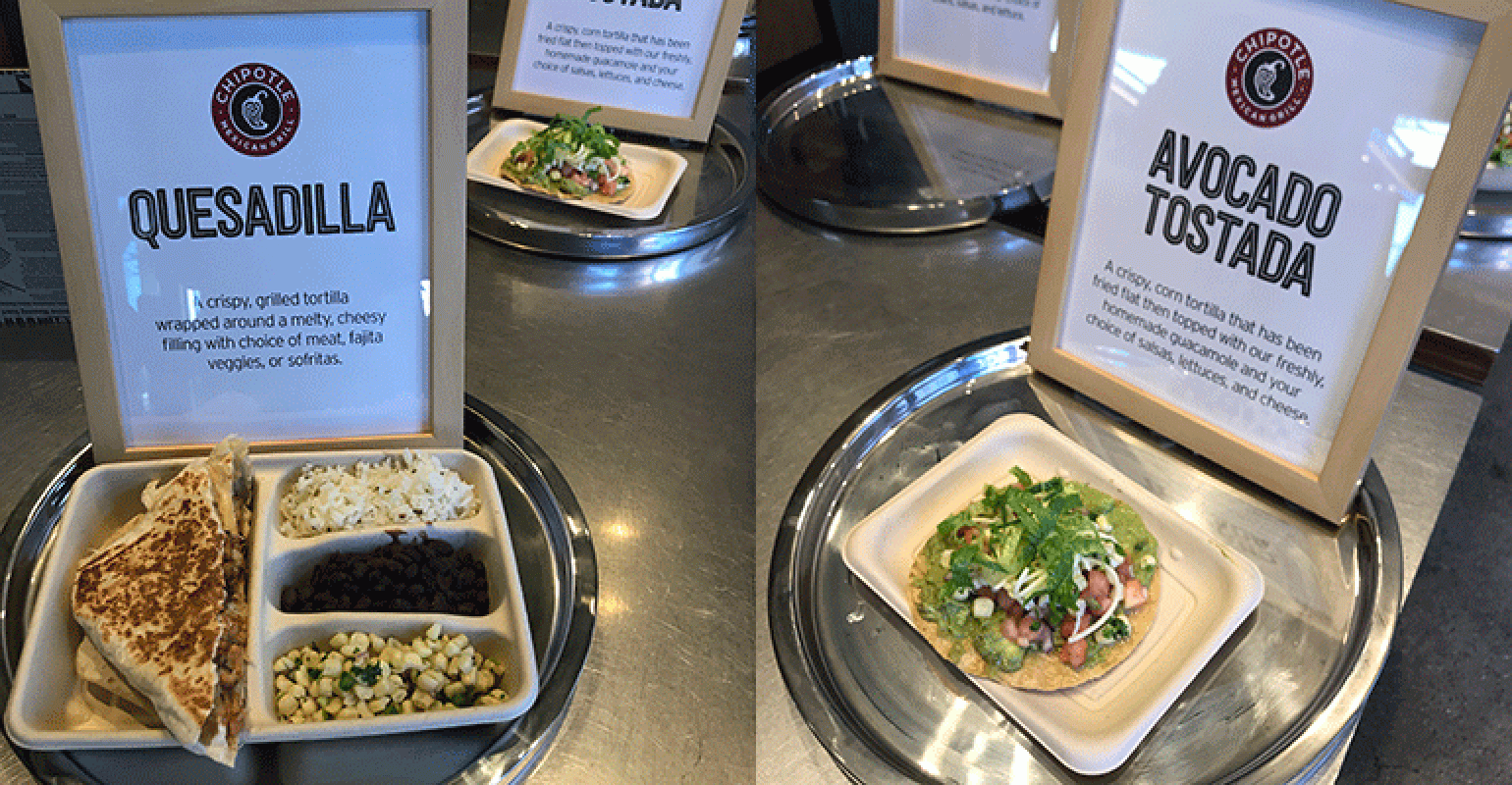 Quesadillas and conversations for the changing brand
Big changes keep hitting Chipotle Mexican Grill. After naming a new CEO in February and announcing plans for a new headquarters in Southern California in May, on Thursday, the company revealed a handful of new menu items it's testing during an event at their NEXT Kitchen, the brand's test kitchen and restaurant space in New York City.
The announcement itself was a change for the traditionally tight-lipped, media adverse company.
Could we be expecting more openness in the future? Is Chipotle a changed company?
"I think so," Chris Brandt, the company's new CMO, replied when asked at the event.
The event and the new menu items were an attempt to "build excitement and conversation around the brand," he said.
The NEXT Kitchen is being used as "learning lab" of sorts for these new items to see if each dish could be made efficiently and to understand what kind of training and procedures need to be in place for a wider roll out.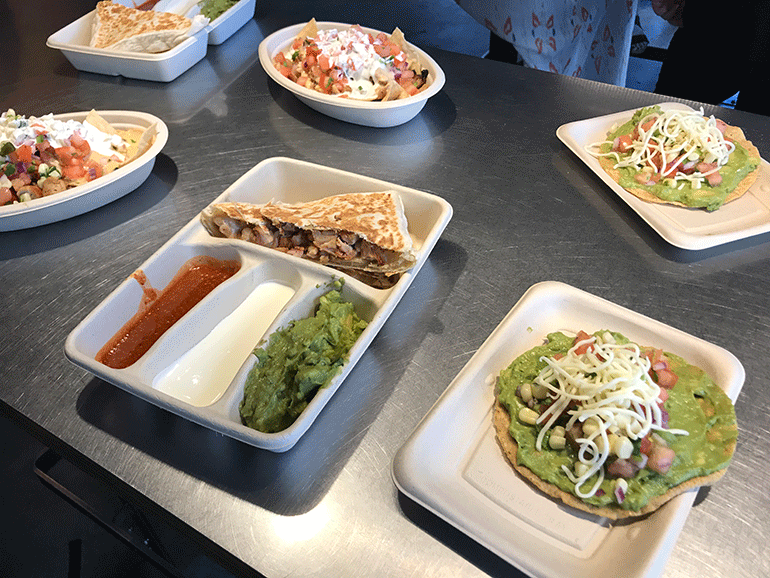 The next step will be moving the item to the menu at a handful of locations to test consumer reaction. Some of these items could become permanent items, others might be seasonal specials — but not limited time offers, Brandt hastened to clarify.
"We're not getting into the LTO wager," he said.
The menu items being tested included nachos, avocado tostadas, and quesadillas folded like "flat burrito," said Chad Brauze, the R&D chef at Chipotle. For beverages, there was a Paloma made with tequila, grapefruit juice, agave syrup and citrus juice, and a Mexican chocolate shake, which Brauze described as being based on tradition Mexican cocoa with chipotle spice.
Source: NRN.com